The number 1 question we receive from customers who purchase downloads is "WHERE IS MY DOWNLOAD LINK!?!?" Well, the short answer is if you read your store receipt it should tell you that your download link is conveniently located in the account details section of your Founders Tradin Post Account. To access the account and downloads, follow these simple steps.
1. Login: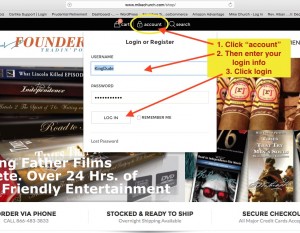 2. Once you are logged in click "My Account".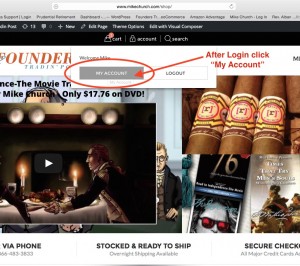 3.  Once inside your account page, you can see your account login name in the top right corner, alerting you that you're logged in correctly. Now Click the "View" button on the product you purchased and wish to download.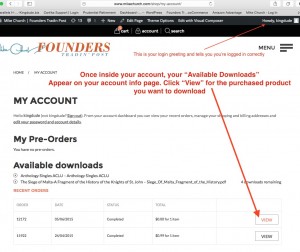 4. Now, all you have to do is click the DOWNLOAD FILE: (YOUR FILENAME)and the download should start immediately.