Description
The Glory of the Lord – Sedes Sapientiae School Choir
Song Selections:
O Virtus Sapientiae – St. Hildegard von Bingen
Gaudete
Ave Maria (chant)
O Santissima
Alma Redemptoris Mater – Giovanni Palestrina
Resonnet in Laudibus – Michael Praetorius
Alma Redemptoris Mater (chant)
Revelabitur Domini (chant)
The experience of beauty is an indispensable hallmark of Catholic Liberal Education. One way that students encounter beauty ad Sedes Sapientiae School is through the music program in which students and faculty alike participate.
Students not only experience the beauty of the music they learn, but they have the opportunity to become co-creators of this beauty – and in creating such beauty with their blended breaths, they gain a glimpse into the heart of God who breathed existence into being.
At Christmas when Christ was born and the glory of the Lord was revealed, our choir brings you some of the most beautiful sacred music, to share with you what they have learned – a clearer vision of The Glory of the Lord. 
Sedes Sapientiae means Seat of Wisdom –
Under the patronage of Our Lady, Seat of Wisdom, we strive to endow our students with the love of learning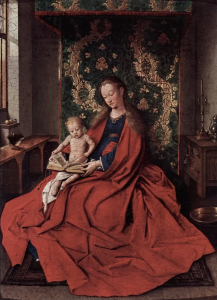 that engenders wisdom in all aspects of life. Through our academic program, we prepare students not only for success in college, but to live lives consistent with what they learn. 
"But if any of you want wisdom, let him ask of God, who giveth to all men abundantly, and upbraideth not; and it shall be given him" (James 1:5)
About Sedes Sapientiate School – 
Sedes Sapientiate School adheres to the tenets of the Catholic Faith in recognition of and obedience to the Magisterium. To that end,  faculty, administrators, and Board Members of Sedes Sapientiae School take the Oath of Fidelity to the Magisterium of the Catholic Church and the Profession of Faith every year.
Although we are an independent school, not organized or run by any diocese or parish, the School was founded and is run by lay Catholics who are deeply committed to their faith and to the Church. Still want to know more about this one of a kind Catholic Liberal Education? Visit the schools website here.      
Interesting in more products like the Sedes Sapientiate School Choir? Make sure to follow us on Twitter & Facebook for special deals that you can only find at the Founders Train Post!
The Crusade Channel, a place those who accept the REALITY that Truth is higher than opinion and are willing to speak it with clarity, courage and charity.  We intend to seek the Truth, every broadcast hour of every day and bring it to you as best as we are able in this fallen world.
Did you know that the Mike Church Show studios in Mandeville, LA, broadcast both the Mike Church Show on Sirius/XM and Founders TV? Did you know that these studios are independent and responsible for their own expenses & maintenance? You can support Mike Church in his never-ending efforts to bring you the best media covering history, the Constitution, issues of Faith and Morality and continuing education. Enter the amount you wish to contribute in the first box below and your comments (if any) in the second box.